We love to hear what you think…
…so if you have a Compliment, Complaint or Suggestion, please let us know. You can do that in person or click here and your feedback will be sent to our Executive Director of Nursing, Scott Hurren and our CEO, Elizabeth McClean. If you are not satisfied with our response we will make a time to meet in person.
Send a compliment, complaint or suggestion
---
Make a nomination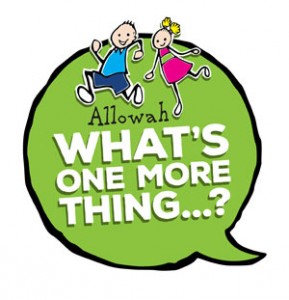 If you are a parent or carer for a child who comes to Allowah you are invited to nominate one of our staff or volunteers who go that extra mile for your child. We ask our staff to think about "What's one more thing" they can do… and so many of them do more than one!
Make a nomination