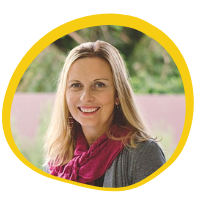 Allowah is a medical and rehabilitation paediatric hospital in Sydney. We have a dedicated team of nursing staff that includes our Director of Nursing, Registered Nurses, Enrolled Nurses and Assistants in Nursing. Our nursing staff are skilled and capable of meeting needs of the children, providing high quality Child & Family Centred Care. They have a focus on quality, safety and continuous improvement so they can provide the very best
Disability Support Service
and
Respite Care for Children.
Our nursing staff actively participate in the development, implementation and review of policies, practices and partnerships with families.
Allowah also has an excellent education programme providing ongoing training for our staff, undergraduate student placements, disability sector placements as well as new graduate and post-graduate internships for graduated Registered Nurses. This provides us, and others, with a workforce that is skilled and capable in the care of children with complex medical needs such as school holiday vacation care for disabled children in Sydney.
Each shift at Allowah has a Registered Nurse assigned to oversee that shift. Nurses on each shift work together as a team, focusing on child and family centred care to ensure the children's needs are met and activities are organised in line with each child's plan.