Can you help us?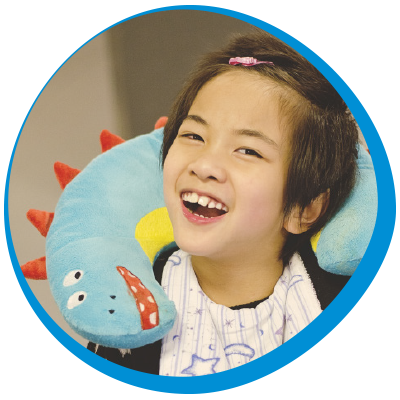 Looking after a child with complex disabilities and medical needs is not easy and it often has a great financial cost for parents and carers. The reality is that there is always a gap between what is funded and what is needed.
"Whether this is the gap between what it costs for an admission to hospital and what health insurance covers, or whether it is the need for a family without private health cover to access a private hospital like Allowah, or whether it is a gap in what is provided in the way of funding for short term stays (respite) through the National Disability Insurance Scheme… there is always a gap," says Elizabeth McClean, Allowah's CEO.
"Our parents between them will have to find thousands of dollars this year if they are to even start to meet the gap between what private health insurance provides and the cost of a hospital admission – in reality the gap is much wider. And access to short stay accommodation for children with complex disabilities is limited, expensive and when funding runs out can cost families hundreds of dollars a night."
At Allowah, we are keen to ensure that we limit the financial impact on families. Will you help us "fill the gap"? If you can make a donation to Allowah's "Fill the Gap" campaign, you can help a child and a family receive the care and support they need.
---
Can you help us fill the gap?
$20 will help fill the gap
$80 will help fill the gap for an overnight admission to the hospital for a child with health insurance
$250 will provide a day stay for respite
$400 will help fill the gap for a week's admission to the hospital
$500 will fully cover an admission for a child without health insurance
$5000 will give a family the opportunity to access a short stay (respite) at Allowah for a week